Websites for Business Startups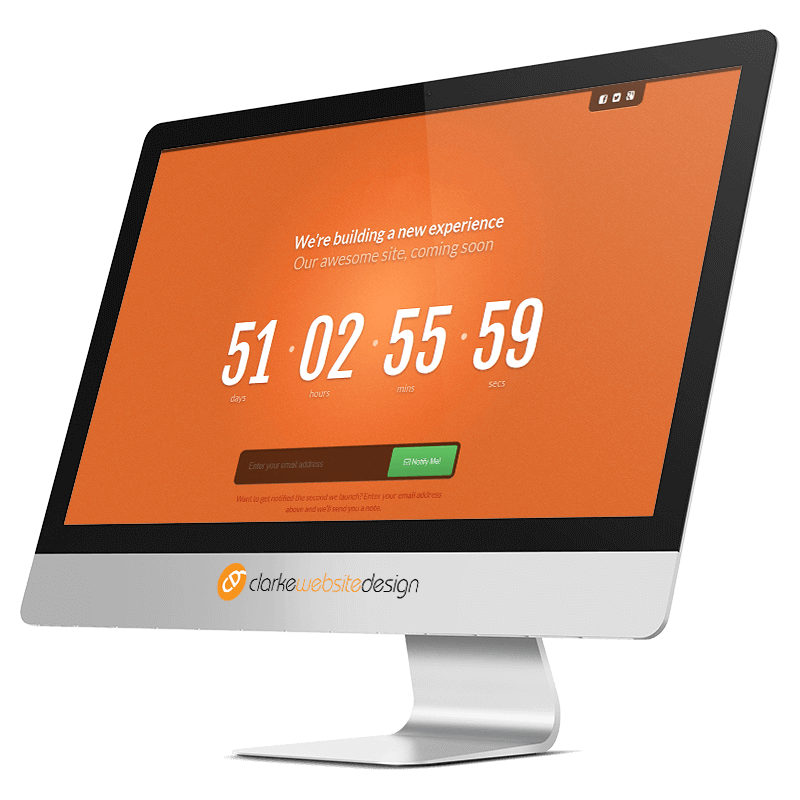 Getting Your New Business Online
Getting started in business isn't easy. You're usually time rich and cash poor and even though you know that your new business needs a website, you're not sure where to start and may think that it will cost you far too much.
Have you just started out in business ?
Do you have a limited budget for your website design ?
Do you think a website design is too dear for you ?
Do you need to develop a brand for your company ?
Just Starting...
If you are just starting out in business you may be thinking about how online technology solutions can help you to grow into a successful business rapidly. Clarke Design understands the decisions and obstacles you may face and are ready to help you establish your Internet presence.
Clarke Design believes that "one size does not fit all". Therefore, our website design provides the flexibility required to produce the website best suited to your new business and your budget. This is why Clarke Design does not offer "packaged website design solutions" like many other website design companies.
FREE Consultation
As part of our initial FREE website design consultation, we will seek to understand exactly what you would like to achieve from your new website. Our experience ensures that whatever your goals and knowledge of the Internet, you will be helped along every step to achieve a truly stunning presence.
Website Design Budget
A limited budget does not mean a limited website design. By carefully adapting your website ideas and the design process we will achieve a stunning website design which looks and feels a great deal more than it costs. Your website design may only cost you hundreds of pounds not thousands. Your website design can grow at a pace that suits your new business.
Secure Your Website Domain Name

The first key step with any new business is to make sure that you secure your website domain name.

It's a huge first step to take and Clarke Design can help you to make sure that you choose the right name, right suffix and help you establish the right hosting platform.

Limited or Small Budget

Even if your initial website design budget is small, we can still help you get an online presence. Although it might not be the biggest website, it will get you online and allow your customers to read more about you.

We'll make sure that your website can grow with you as your new business grows and we're here for you every step of the way.

Help and Advice

We want to help you make the right decision with your website. We'd love to hear from you to discuss your website options.

Get in Touch