Wordpress Website Backup Packages
Wordpress Website Backups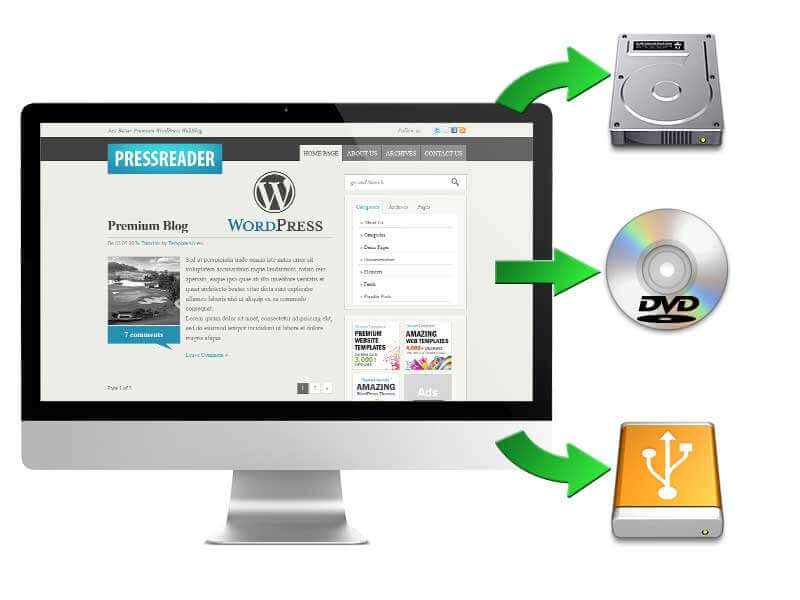 Wordpress Website Backups
---
Ask any computer professional and they'll say that backups are one of the single most important things you need to do ALL OF THE TIME.
Just imagine if you lost your website. Not the design of it; look and feel and what it does, BUT THE ACTUAL CONTENT. The part of your website that makes it unique to you.
All of those great news stories, articles, posts, case studies, photographs, data, statistics, settings, comments and reviews would be lost forever.
The actual website design can quite easily be recovered by your website designer. Your data however; can not!
YOU MUST BACKUP YOUR WORDPRESS WEBSITE OFTEN
---
What if you lost your website?
---
Just imagine the scenario...
Your entire website is lost.

How would you recover it?

Could you recover it?

Would your business be affected? Would you?
Just ask yourself, "how important is my website to my business?" To some it would just be an inconvenience, to others their website IS their business. eCommerce websites for example; without it a business could lose a massive amount of their profit. If their website is not backed up, how can they ever recover it?
How often you backup your website depends on how often you change it. If something on your website changes daily, then you need to back it up daily. This doesn't mean that you change some content, it means... does ANYTHING change? Orders, customer passwords, analytics or anything else that your customers are updating.
It's not just the website design
---
Most importantly, we will back up your website content for you
This isn't the design we've created for you, we mean we'll backup the actual content, pages, articles, media and settings. This is what makes your website 'your website'. Without content your website is just an empty shell.
Your website content is the most important part of your website, so make sure that you back it up regularly.
---
Think of the data within your WordPress website like the documents, photographs and data on your computer. If your computer went up in smoke, sure you'd be upset that you'd have to buy a new one, but how upset would you be when you realise you've also lost all of those documents, photographs, videos etc... as well.
This is the same for your website. If you website is hacked and everything gets deleted, your website designer might be able to put back the look and feel of the site for you, but without the data, why bother. Without the content of all of the pages, the photographs, products, orders, customer details etc... you'll only be doing have a job.
So better be safe than sorry and make sure that you backup your business website.
Weekly Backups
£69
Contact us
Just £1.30 per week
Best for blogs and articles
Great if your site changes quite often
Updates applied automatically
Daily Backups
£99
Contact us
Just 25p per day
Best for Wordpress websites
Suitable for high activity websites
Updates applied automatically
Monthly Backups
£49
Contact us
Just £4 per month
Ideal for smaller websites
Great if your site does not change that often
Updates checked often